Walnut Lane Golf Course, Home of The First Tee of Greater Philadelphia, to Host First Green Event, Thursday, October 24, 2019
October 20, 2019
For Immediate Release: Monday, October 21, 2019
(Philadelphia) – Walnut Lane Golf Course, in partnership with TFTGP and the PAGCS, will host an innovative environmental education outreach program that uses golf courses as environmental learning labs, when Golf Course Superintendent Ben Davies welcomes over 70 9th grade students from Parkway Northeast High School for a First Green event, Thursday, October 24, 2019.
First Green focuses on STEM (science, technology, engineering and math) principles, where students get hands on learning opportunities in a real-life setting. First Green curriculum has been benefitting students in the Delaware Valley from 3rd grade through high school by helping them apply their classroom knowledge in an outdoor setting.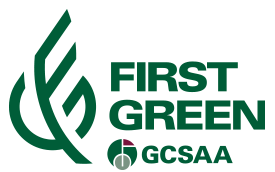 Students will participate in the follow stations:
• Soil Lab: Mike Cavanaugh, Executive V.P./Co-Owner, Floratine Products Group: Students will pull samples and analyze, as well as manipulate technology and tools used to retrieve sensitive data
• Math Lab: Chase Rogan, Mid-Atlantic Regional Director, Golf Course Superintendents Association of America [GCSAA]: Using the land and bunker features of the golf course, students will work through equations to determine solutions
• Putting Station: Rebecca Caimano, Program Director, TFTGP: Students will be able to learn the mechanics of hitting a golf ball on a putting green
• Tree Lab: Mike Kachurak, ISA Certified Arborist, Shreiner Tree Care: Students will learn the significant roles and relationships of trees, insects, turf, wildlife, and the environment while experiencing hands on training in the care of trees
• Irrigation Lab: Brad Helcoski, Senior Regional Golf Account Manager/Tim Riismandel, Golf Account Manager for Eastern PA, Ewing Irrigation: Students will witness the technology and inner workings of water use for Best Management Practices [BMP]
• Golf Swing Station: Leila/Courtney, Philadelphia Section, PGA: Students will experience firsthand the physics of swinging a golf club
• Water Conservation Lab: Lindsay Blanton, Water Programs Coordinator/Jenn Bilger, Program Director, Wissahickon Valley Watershed Association: Students will learn about the wildlife that inhabits our region's waterways and surroundings, including the endangered species and the roles students can play as stewards of the environment
• Technology and Mechanical Engineering Station: Walnut Lane Grounds Management Staff/Jon Moraglia, Owner, The Drone Life/Creator, Jon's Mini Golf: Students will be treated to a drone display and learn the inner workings of technology, engineering and the mechanics of the equipment fleet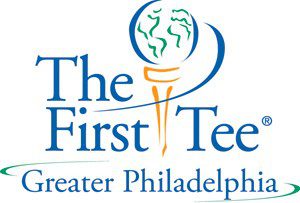 Students are scheduled to arrive at Walnut Lane Golf Course between 9 and 9:15 a.m. The schedule includes a brief introduction and then students will begin rotating in small groups through the eight stations in 15-18 minute intervals, concluding around 12 p.m., followed by lunch. Busses depart at 12:30 p.m.
Media are encouraged to attend the event, and should contact one of the individuals in the contact list prior to the day of the field trip.
To learn more about First Green visit www.TheFirstGreen.org
First Green is a program of the Environmental Institute of Golf (EIFG), the philanthropic organization of the Golf Course Superintendents Association of America (GCSAA), which is the top professional association for the men and women who manage golf courses in the United States and worldwide. The association provides education, information and representation to more than 18,000 members in more than 78 countries. Learn more at www.GCSAA.org
Contacts
Ben Davies
Golf Course Superintendent
Walnut Lane Golf Course
609-709-6692
benjamindavies13@gmail.com
Bill Hyndman
Executive Director
The First Tee of Greater Philadelphia [TFTGP]
267-626-6218
whyndman@thefirstteephila.org
Kristen Liebsch
Executive Director
Philadelphia Association of Golf Course Superintendents [PAGCS]
484-467-5298
kliebsch@pagcs.org