50 Years Ago: Apollo and Vietnam, from the perspective of a PAGCS Member
July 20, 2019
@DelVal:
50 yrs ago today, Delaware Valley University grad Henry Wetzel, Jr. landed in Vietnam for one year of service as platoon leader and then had a long career as a golf course superintendent at St. Davids Golf Club. He's one of the most generous Aggies we know. Thanks for serving our country, Henry!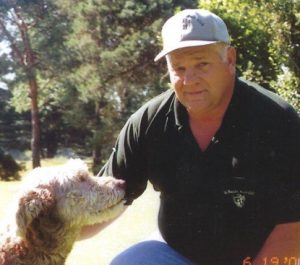 Henry:
I will always remember this date, not for the Apollo 11 moon landing, but for Butch [me: Henry Wetzel] landing in Vietnam. I spent a year in the country as a platoon leader of a combat engineer platoon. To say the effort of the United States in Vietnam was a failure is beyond belief: We lost 58,300 plus of our brothers and sisters and between 2 and 3 million Vietnamese. I just can't stop thinking of those lives lost.
I only ask that when you stop today to remember the Apollo 11 crew, please also think of our fallen comrades.