100th Anniversary Celebration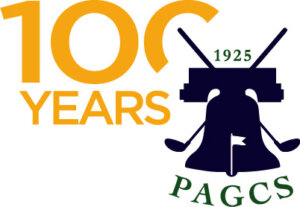 The Philadelphia Association of Golf Course Superintendents was founded in September 1925 at Whitemarsh Valley Country Club by a dedicated group of Golf Course Superintendents. The vision was to provide an avenue to networking, camaraderie, and resources valuable to enhancing and advancing the role of the superintendent.
The Association has begun planning for the celebrations and acknowledgements that will take place as we head to the 100th in 2025. The committee, chaired by Jerred Golden, would love your help. Please email pagcs1925@pagcs.org to share any history, including stories, photos, archival items, equipment, etc.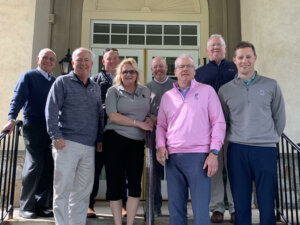 Pictured are a few members of the committee after the most recent meeting: [LtoR] John Segui, CGCS, Jerred Golden, Tim Edwards, Kristen Liebsch, Kevin McClellan, Mike Janzer, Bill Corcoran, Nick Sujkowski
If you would like to be added to the list of committee members, please reach out!