Meet Your Board
In the latest issue of the PAGCS newsletter, The Bonnie Greensward, we get to know Board Member Greg Eisner.
CLICK HERE for the 2021 Season Wrap Issue.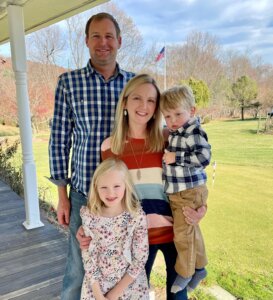 Director, elected 2020, Environment/Government/Public Relations Chairman
Career:
Greg is the Golf Course Superintendent at Fieldstone Golf Club and a Regional Director of Agronomy for Troon. He is entering his second year on the Board of Directors after moving to the Philadelphia area in 2017 to be closer to his family.
Prior to moving to Fieldstone, Greg served as Golf Course Superintendent for the highly acclaimed Trump Golf Links at Ferry Point, located in the Bronx. Prior to the 2015 opening of Ferry Point, he supervised all aspects of the golf course grow-in to execute the architectural vision of Jack Nicklaus' design, turning the former municipal solid waste landfill into an 18-hole luxury, links-style public golf course.
Before moving within the Trump Organization to Ferry Point, Greg spent five years at Trump National Golf Club – Bedminster. Together, with the rest of the management team, he led the grounds preparations for two national championships hosted simultaneously, the 2009 U.S. Junior and U.S. Junior Girls Amateur Championships.
Education:
Greg earned a Bachelor of Science degree in Turfgrass Science and a minor in Business Administration from Penn State.
Personal:
He was born and raised on a small family farm in Harford County, Maryland, where he developed a passion for the outdoors and a deep love for the game of golf that eventually led to him making a career of it. He is now married to his college sweetheart Ashley, and together they have a seven-year-old daughter, Brooke, and a three-year-old son, Nicholas. In his free time, in addition to playing golf, Greg enjoys time with the family, snowboarding, fishing and many other outdoor activities.