Breaking News: Syngenta Announces Retirements, New Team Members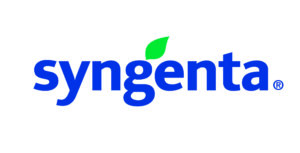 Long-time Gold Sponsor Syngenta has announced the retirement of a few team members, including Michael Agnew and Lee Kozsey. Read on for excerpts from the press release and more info on the new Northeast District turf territory manager.
GREENSBORO, N.C., USA, Nov. 8, 2022 — Syngenta is excited to announce several appointments across its golf, lawn care and aquatics businesses. With the addition of the newly created key account manager positions, we continue to increase our commitment to the golf and lawn care industries to better serve our customers and meet their agronomic needs.
"With years of experience in this industry, our new team members are well-suited to provide exceptional support to professionals across the country," said Dave Ravel, head of sales for Syngenta Professional Solutions. "We're excited to have their many years of experience and see their commitment to our industry and our customers. They step into their new positions as we say thank you and congratulations to retirees Michael Agnew, Larry Feller, Gregg Schaner and Lee Kozsey who, combined, have dedicated approximately 150 years to serving the green industry and supporting the Syngenta technical and sales teams."
Northeast District: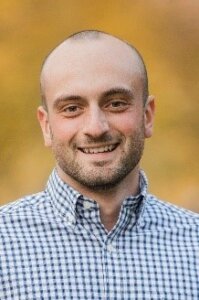 Chris Marra is now serving as the turf territory manager in northern New Jersey, eastern New York and Vermont. Marra holds a Bachelor of Science in turfgrass science from Penn State University. Before joining Syngenta, Marra was the superintendent at Maplewood Country Club in New Jersey.
New key account manager positions created for Syngenta Professional Solutions:
Additionally, Gracee Hendrix has been appointed to the newly created role of key account manager. After graduating with her Bachelor of Science from Virginia Tech, Hendrix joined Syngenta in 2017 as a research and development specialist at the Vero Beach Research Center. In 2020, she became a territory sales manager for the coastal southeast. In this new key account manager role, her focus is on key growth areas within Syngenta.
Jason Whitecliffe has also been appointed to the newly created role of key account manager. He joined the Syngenta team in 2005 as a territory manager for turf. During his 17-year career at Syngenta, Whitecliffe has been a key contributor to the success of the company and will continue to be a trusted resource for key accounts across the business.
"Gracee and Jason have been fundamental members of the Syngenta Professional Solutions team, providing consistent support to our customers across the country," Ravel said. "We are fortunate for our exceptional growth that has allowed us to create these new roles, and we can't wait to watch these individuals excel."
For more information about Syngenta, visit GreenCastOnline.com. Join the conversation online — connect with us @SyngentaTurf.
[Contact kliebsch@pagcs.org for the entire press release]