Monday, Aug 28, 2023
Member-Guest Trophy Tournament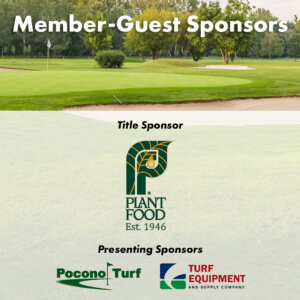 Grab a guest [non-member of the PAGCS] and join us 8/28 at The Union League Golf Club at Torresdale for another day of camaraderie and spirited competition. This is an ideal opportunity to showcase the Association and the industry.
2023 PAGCS Member-Guest
Union League GC at Torresdale
Monday, August 28
$175pp full day; $350 per team
Schedule:
Registration: 10:45 a.m.
Lunch: 11 a.m.
Call to Carts: 12:45
Shotgun: 1 p.m.
Reception: 5:30 p.m.
Food & Beverage:
Buffet Luncheon and Dinner
On-Course Refreshments
Post Golf Open Bar Reception
1 p.m. Shotgun
Format: Better Ball of Partners – 18 hole stroke play (2 player teams: 1 PAGCS Member & 1 Non-Member Guest) (Guest cannot be a PAGCS Member)
Gross and Net team awards/prizes
*Must have official and active GHIN handicap to be eligible to win a Net award. 
Add to Google Calendar